Johanson's Urethroplasty for Adult Urethral Strictures in India

India ranks high when it comes to catering high quality healthcare services. These certainly include Urethroplasty procedure. Interestingly, Indian hospitals offer these services at much of the affordable cost especially if you compare the same with the developed nations like the United States and United Kingdom. The Indian hospitals are known to have one of the best uro surgeon in india and medical specialists that are meant to cater high quality healthcare services. Thanks to their high level of expertise and dexterity, they leave no stone unturned to give nothing but the Best of the healthcare services in India. The Indian hospitals offering Urethroplasty procedure to the global patients are armed with high end facilities that play a vital role in making the patients right on time.
Johansen's urethroplasty
This procedure is a two stage procedure, which was evolved during the fifties and the sixties by a Surgeon based in Sweden called Doctor Bengt Johansen, while it was originally developed as  surgical repair for the ailment called hypospadias. Over the years, this surgery has been developed for extremely complex surgical procedures wherein the damaged areas of the Uretha is opened up centrally along with opening up the left of the portion with buried skip strip meant to develop a deep kind of diversion that are created from scrotal or penile skin that covers the areas of repair. As you see dwelling catheter getting inserted and then repaired areas are temporarily closed until you find the newly created diversion that formed within six months.
Once the healing process is completed, the catheter is then withdrawn and the surgical area is then closed permanently. There are a number of methods that are attributed to this procedure. A majority of severe urethral trauma is seen getting constructed with the help of employing the Johansen's urethroplastic procedure. This procedure is also used to repair the damages due to Balinitis lichen sclerosus, which is also commonly referred to a BXO. This procedure is also employed in a majority of traumatic reconstruction cases. As you find a number of variations seen in the practice within the procedure, you tend to fail to see the required success for the same. The patients with defects like congenital defect, injury, infection, having tumor in the bladder or the penis or the one having the poor insertion of the catheter are seen having this procedure.

Other Urethroplasty Procedures
---
Related Links:
Quick links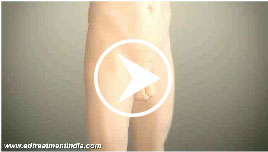 Penile implants. How do they work