Shah Penile Implant – 1 piece Flexible Penile Implant India

The Shah Penile Prosthesis is a semi rigid' flexible implant made up of solid silicon. The implant is used in pairs. The implant is placed within the corpora cavernosa imparting stiffness sufficient for intercourse. Shah Penile Prosthesis with hinge has a flexible central area' which acts as a hinge. This allows the penis to be bent for concealment when not in use. Due to the hinge the penis would need support at the time of entry. Once inside the vagina' intercourse can proceed without any hindrance.
Benefits -
It is one of the cheapest penile implants available in India

Requires the least extensive surgery.

Only one small incision, which means early recovery.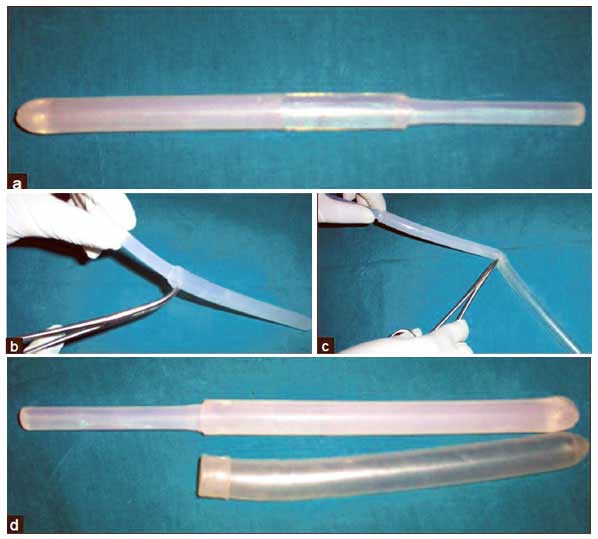 (a) Shah penile prosthesis without hinge (WH11)
(b) Use of curved artery forceps to remove sleeve from penile prosthesis
(c) Complete separation of the silicone sleeve from the prosthesis
(d) Shah penile prosthesis along with the silicone sheath-sleeve removed from the prosthesis
---
Related Links:
Quick links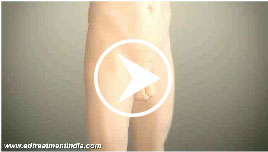 Penile implants. How do they work